I have just finished reading the lengthy and repetitive report from Education Scotland: 3-18 Literacy and English Review. It's a cross between an extended inspection report and a reminder of the content of the Experiences and Outcomes; as such it's difficult to get to the 'meat' of the document.
The very first thing that struck me though, was the fact that higher order skills are mentioned a lot (a total of 22 times!) which is understandable given that Curriculum for Excellence places high importance on these – with one of the four organisers within Literacy and English being Understanding, analysing evaluating.
What is not understandable however, is the fact that a 69 page report on Literacy and English (which includes reading) – does not mention phonics once.
Looking at the recommendations – or our next steps – in the Executive Summary at the beginning, top of the list is:
Raising attainment in literacy should continue to be a priority across all sectors to drive up standards, reduce inequity and close the attainment gap.
No surprise there then. Hopefully the report itself will give us a few pointers as to how to go about this. Take the Dundee City Council Case Study on Page 51, which had as its focus 'improving literacy in primary schools'. We hear about what sounds like a great initiative – here is a summary of the main points:
Dundee City Council has adopted a strong strategic approach to tackling low levels of attainment in literacy
There is a strong emphasis on intensive early intervention approaches; with a strong structure to meet the needs of all learners
A sense of collective responsibility for raising attainment in reading has emerged across all staff in the authority
The authority organised an intensive programme of training for all of their Primary 1 and 2 teachers, as well as classroom support staff
Teachers have become more skilled in the teaching of reading skills and report that this is already impacting positively on attainment
A key feature has been the strong lead from the authority that has provided consistency in the teaching of reading across all primary schools in Dundee
When I read it back, it sounds like something that would be desirable not just for every primary school or authority, but for Scotland as a whole. When it comes to the attainment gap, we need a plan – a 'strong strategic approach' and a practical solution that involves training for all teachers and results for all learners. If we're being told that consistency is making a difference – why do we continually roll out our 'local solutions for local needs' mantra? It's a real shame that people reading the document are left in the dark about exactly what it is that Dundee City Council have implemented to such great effect.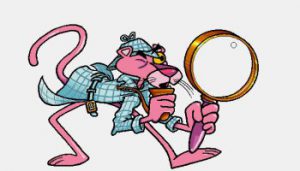 How are schools or leaders supposed to learn from this example or case study? Do they need to do their own detective work? Why does the report stop short of naming the methodology that is having such super results for Dundee? Is it Top Secret classified information? Or could it just be that we're reluctant to name a commercial resource – that could perhaps explain it in part. But nothing prevents us from naming the underlying concept or pedagogical principles used in that approach.
Well, it's your lucky day, I happen to know the secret of success in Dundee – it's systematic synthetic phonics, used properly, rigorously and consistently, by teachers who have been trained and supported by their authority.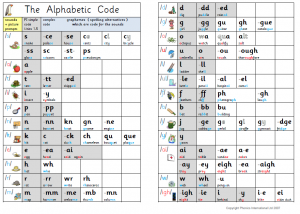 Oops – have I let the C-A-T out of the bag? Sorry. Something that is successful shouldn't be a secret. Something that is making a difference with the attainment gap should be celebrated and shared with everyone – because in the end we all want the same thing, starting with Successful Learners. Don't we?
Literacy is a bridge from misery to hope. It is a tool for daily life in modern society. It is a bulwark against poverty, and a building block of development… For everyone, everywhere, literacy is, along with education in general, a basic human right… Literacy is, finally, the road to human progress and the means through which every man, woman and child can realize his or her full potential.'

― Kofi Annan
3-18 Literacy and English Review: THE BIT THEY MISSED OUT