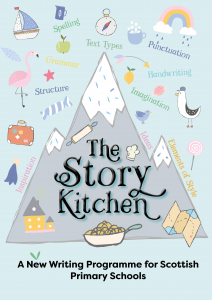 Fresh *Spaghetti* served here!
The Story Kitchen is totally new writing programme for primary schools in Scotland. Designed to improve writing motivation, skill and attainment, the programme contains a strong direct teaching and deliberate practice element, with a focus on how to write, craft and expand sentences and texts.
The course explores a research model of writing and how this can be aligned to Curriculum for Excellence, as well as a consideration of Cognitive Load Theory and its implications for writing in the classroom.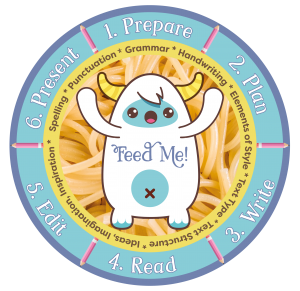 The role of basic skills is highlighted, with particular attention paid to grammar and sentence construction, and how knowledge of these can help children improve their writing. Offering a consistent, whole-school solution to writing, The Story Kitchen also provides advice on how to plan and assess writing across genres using whole-class feedback, verbal marking and the Planning Plate.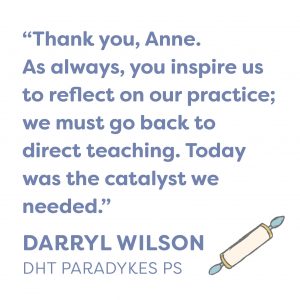 Above all, this is a practical course and delegates will leave with their own writing 'play book' full of ideas, activities and exercises they can use to build up writing confidence and skill in their classes.
Resources include Writing Trackers, Planners, Text Type Recipes, Word Maps and more!
Children will love meeting (and feeding!) The Spaghetti Yeti and using the Planning Plate to support the writing process.
Come on in – The Story Kitchen is now open!