In response to last night's blog post 'The Attainment Gap? What about The Teaching Gap?' lots of people have contacted me looking for recommended reading and research. I could just tell you the name of the game-changing book that challenged and changed my thinking – but that would be too easy. Instead, I have decided to give you a list of some of the articles, books and publications that I have read that all helped to develop my thinking on reading in some way. You see, the issues at hand are not as clear cut as we have been led to believe, and actually, when considering reading research especially, it depends very much on who you read, as well as what you read.
Imagine, if you will, the following scenario…
*cue wavy dream harp music and blurred, wobbly lines across your screen*
PRESS HERE. Really. Go on. You have to.
A new book has just been published – for talking's sake, let's call it The Bible. Lots of reviews have been written about it. Prominent figures, authors, academics, celebrities, whole organisations – and even poets – are all over it, with everyone keen to publish their take on it. Most of these people are highly intelligent, serious and credible in their line of work. Some of these poets *ahem* sorry – people, are just poking their nose in where it doesn't belong. The reviews, understandably, are mixed – and range from scathing attacks to slushy, gushing praise. But – who to believe? Richard Dawkins and Pope John Paul II (humour me) have both thrown their hat into the ring (well, obviously not literally) and have written compelling, considered reviews of this 'new' book. However, both accounts are coloured by their author's personal beliefs.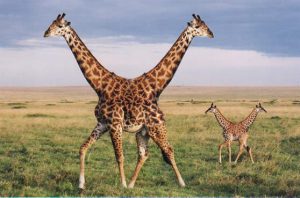 It's exactly the same with research – or rather reviews of the research. Because often what you're reading is not an account by the actual researchers themselves, but someone else's not-entirely-neutral position – which only makes the whole thing more of a minefield. So who to listen to? Who to believe? Only you can make that decision. Here is a musical interlude before you begin.
*WARNING* the following reading material may challenge, change and de-stabilise any previously held beliefs about how to teach reading. Some of it might make you uncomfortable with certain elements of Curriculum for Excellence and the status-quo in Scotland. Some of it might re-assure you and confirm what you already thought you knew. And some of it might just eat away at the edges of your long-held beliefs and practice and change your classroom forever.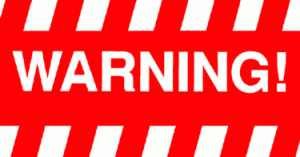 Early Reading Instruction: What Science Really Tells Us About How to Teach Reading by Diane McGuinness
Closing the Attainment Gap in Scottish Education by Edward Sosu and Sue Ellis (pages 30-31 in particular)
Phonics and the Resistance to Reading by Mike Lloyd-Jones
Michael Rosen's Blog (a summary of his views on phonics)
Fact and Fiction about the Synthetic Phonics Study in Clackmannanshire by
Rhona Johnston & Joyce Watson
Dyslexia Demystfied by @SusanGodsland
Ethics, education policy and research: the phonics question reconsidered by Sue Ellis and Gemma Moss
So, good luck and happy reading! I'd love to know your thoughts and any conclusions that you come to.
If you have been affected by any of the issues in tonight's blog post there is no helpline number, but I'm always up for a discussion, or a bit of a debate, should you feel the need. 😀
P.S. more posts to follow soon – but if you don't have time for all of that reading – you might be interested in this.