As most of you will be busy planning exciting reading activities, extreme reading photo competitions, and dazzling fiction-related fancy dress costumes for World Book Day tomorrow, I thought I'd share a reading lesson to help alleviate the workload…

This Reflective Reading lesson is all about World Book Day and analyses facts and opinions, ultimately asking children to consider who benefits most from WBD – and is it worth doing at all? It's a perfect precursor to a full-on classroom debate – enjoy!

You need to download all of the materials below. There are two texts to read and one Task Map with a choice of questions and activities. Trios or groups can work together to discuss the questions, before writing down their answers. Emphasise that you're looking for team work, high level discussion, sophisticated answers and explanations to back up their opinions. (Note: If there is a GROUP CHAT icon then no writing down or recording of answers is required!)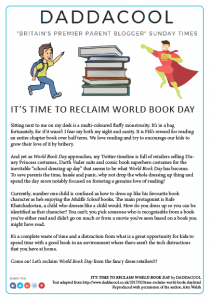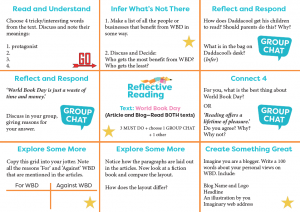 Like the look of this lesson and format? Find out more in the Reflective Reading book – Engaging & Practical Ideas for Teaching Reading Comprehension in the classroom which is available to buy with a classroom pack here or on Amazon.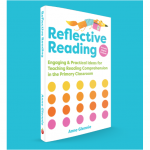 Happy World Book Day!
Anne 😀
World Book Day Reflective Reading Lesson Download!