Well, here we are – finally, it's the last week of school before Christmas! Woo hoo!
Today's prize is a very special one indeed! How would you like to win your very own Mini Jeffrey Puppet for your classroom? As well as being handsome, and telling jokes, Jeffrey actually performs a very important function in the classroom – he encourages formative assessment – reminding children to reflect on their reading and learning, and reminding teachers to do a plenary and 'join the dots' of the learning that's taken place.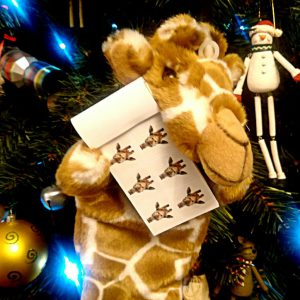 Mini Jeffrey is always asking questions such as:
How are you doing? What did you learn today? What do you find difficult today? What did you like best this week? How have you improved since last time? What will you do differently next time? What can you do now, that you couldn't do on Monday? And so on…
Ideally, you should also have an Assessment Display on your wall or somewhere in the class. If we want children to 'own' the learning – then they have to 'own' assessment as well. Assessment should be a natural part of the learning – not something just for teachers to do – but for learners too. You could have a picture of Jeffrey on your wall – with a laminated speech bubble – write on this with a whiteboard marker to change the questions that Jeffrey is asking at the end of a lesson, the end of the day, or the end of the week. Jeffrey is the 'visual hook' that reminds all of us to reflect on our learning. If you like, you could add 'Say', 'Make', 'Do' and 'Write' to each of his hooves. Here are some pictures that you might want to use in conjunction with Jeffrey:
Jeffrey The Assessment Giraffe
But there's more! Today's prize also comes with a wee booklet that contains 90 stickers – all of Jeffrey's fizzog! Use these to stick on work and into jotters any time you want the children to think about and reflect on their learning deeply.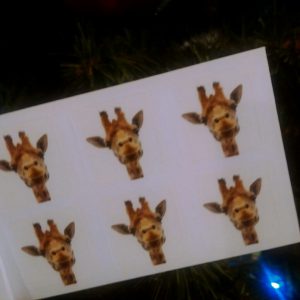 To enter? It's easy today, simply favourite and RT on Twitter or like and share on Facebook to have your very own Jeffrey in your classroom soon!
Good luck chuck!
Anne and Jeffrey X
Jeffrey the Assessment Giraffe