Anne Glennie: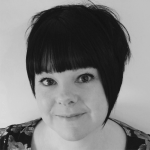 Anne Glennie is a literacy consultant and trainer, creator of Reflective Reading and Phonics Forever, and owner of The Learning Zoo.
To date, she has trained over 10,000 teachers in all aspects of literacy and assessment in Scotland. With a particular interest in the teaching of reading through synthetic phonics, she sits on the Reading Reform Foundation committee and is also a founding committee member of IFERI – the International Foundation for Effective Reading Instruction. Anne used to believe that 'there is more than one way to teach reading.' But through her study of research, evidence and leading-edge classroom practice – she changed her mind. Her mission now is to change everyone else's; the literacy skills and life chances of Scotland's children depend on it.
When Anne is not training or travelling, she can be found in the remote wilds of Scotland where she lives on the edge of the Atlantic on the Isle of Lewis, with her husband, two children, ten Hebridean sheep and one Moomin (French Bulldog). She also shares her office with a giant stuffed giraffe called Jeffrey.
@anneglennie
Helen MacKinven: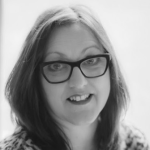 Helen is a qualified Primary Teacher and has concentrated on training and development during her career in education and has over twenty five years of experience in the design and delivery of training to teachers at a local and national level.
She also writes contemporary Scottish fiction, with a particular interest in exploring themes such as social class and identity, using black comedy and featuring Scots dialect. She graduated with merit from Stirling University with an MLitt in Creative Writing in 2012.
Originally from the Falkirk area, Helen moved to a three hundred year old cottage in a small rural village in North Lanarkshire to live with her husband after watching far too many episodes of Escape to the Country. She has two grown-up sons but has filled her empty nest with two dogs, two pygmy goats and an ever-changing number of chickens as she attempts to juggle work and play in her version of The Good Life.
She also works as a literacy consultant with The Learning Zoo delivering training to teachers in the Reflective Reading programme and is currently a Scottish Book Trust writer-in-residence at Levenmouth Academy in Fife.
www.helenmackinven.co.uk
@HelenMacKinven